If you're looking for the best apps for car maintenance in 2022 will, check out these 8:
CARFAX Car Care
Drivvo
AUTOsist
My Car
Fuelly
Simply Auto
Openbay
Auto Care 1
Vehicles are getting more complicated over the years, and car maintenance has become very daunting, especially for inexperienced drivers. The more modern your car is, the more sophisticated it is, and the deeper you'll need to keep up with what's happening inside your car.
Of course, visiting the mechanic every time you suspect something wrong with the vehicle might be very costly, especially if you can determine some clues about certain things without needing the professional.
On the other hand, with the advanced technologies, it has become much easier for your mechanic to communicate with the car and connect with the computer to determine what problems it has. The good thing is the same exercise you can do on your own using certain apps and tools you can invest in.
Automotive experts and manufacturers understood this challenge, and that's why many companies came up with certain apps to help you better communicate with your car and understand what types of problems it has.
Many car maintenance apps might not be cheap or free. Therefore, if you would like to invest in or consider a car maintenance app, you have to research and understand the inside out of each one of them.
This article walks you through a detailed summary of the eight best apps for car maintenance. We highly encourage you to go through the entire list before deciding about installing the app.
What are the benefits of apps for Car maintenance?
Before we dive into the details of the eight best apps for car maintenance, we would like to give you an overview of what to expect when investing in these apps. They are much more than what you're expecting from these maintenance apps. Let's take a look at some of these benefits:
1.    Better communicate with your car
As we mentioned earlier, the most important element that you will get from investing in these apps is our communication with your vehicle. You will have a sense of what your computer inside your vehicle is complaining about. You don't necessarily have to go and hire A mechanic every time you suspect an internal issue.
2.    Anticipate severity of problems
Sometimes we might see behavior in our car that's not normal. However, not every time we take it seriously and visit the mechanic. The nice thing about these car maintenance apps is that they will tell you what's going on in the vehicle. Therefore, you can immediately determine whether the issue has a significant impact which means you get to visit a mechanic shop immediately or not.
3.    Predict future repair costs
While the apps won't necessarily provide you with the details of repair costs, they will give you a sense of how much to expect when you go to your mechanic. For example, if your problem has to do with low tire pressure, it indicates that all you need to do is to inflate the tire. However, if the app tells you that there is a significant problem with the engine, you have to be prepared for thousands of dollars for repair.
4.    Get frequent maintenance reminders
One of the best other features that you can get from the car maintenance apps is not only related to car problems. In other words, the app might provide you with certain reminders to remind you of oil changes or probably tire rotations depending on the sophistication of this app.
Therefore, by installing a car maintenance app, you don't have to worry about missing important car maintenance that could lead to major repair costs.
5.    Extend the lifetime of your car
If you keep up with all car maintenance and take care of any minor car problem, you'll most likely extend the lifetime of your vehicle because you won't have to deal with major complications that will cost you thousands of dollars on repair.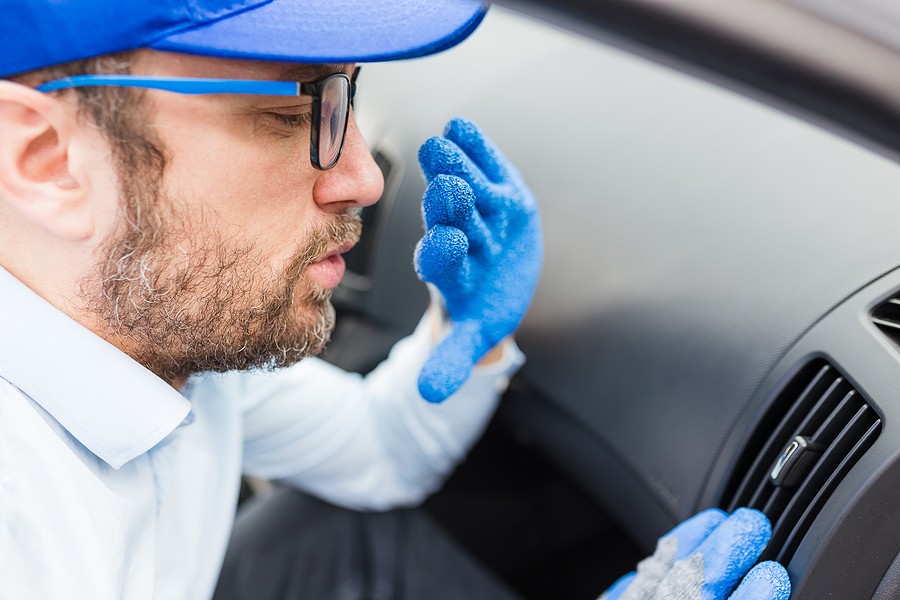 The eight best apps for car maintenance in 2022
Now you have a general understanding of the benefits you can get from investing in an app focused on car maintenance, and the next step is to look at what types of apps are available.
If you do a quick search on Google, you'll find an overwhelming list of potential car maintenance tabs. However, the question always remains, what is the best car maintenance app you should consider?
The following list provides you with a detailed summary of the eight best apps for car maintenance in 2022. We encourage you to review all these paths before going with one of them because some of them might have certain benefits that you might be interested in, while others might not be as useful.
1.    CARFAX Car Care
One of the best features of this app is connecting it to up to 8 vehicles. This is a great choice for running a small motor business or for a family. You don't have to install a separate app for every single family member driving.
The other thing is that it provides you with long lists of reminders about specific comments, and it will alert you whenever there is something wrong going inside the vehicle. The best other feature that many consumers love is that the app will update itself automatically whenever you take care of any car maintenance or perform that required regular maintenance. Thus, you don't have to worry about deleting it manually, and it will keep you updated, so you don't forget about important car maintenance.
2.    Drivvo
The second app is recommended for individual users, whether personal or professional individuals. It provides you with detailed information in the form of graphs that help you understand expenses for maintenance and registration and other detailed information.
One of the best features reported about this app is customer service. Many customers indicated that whenever you deal with a problem, you'll always find someone to help you, and they're pretty responsive, so you don't have to wait a long time dealing with certain car problems that might go very bad if you wait them.
3.    AUTOsist
The unique thing about this car maintenance app is that it takes care of all your paper receipts. In other words, if you don't like to deal with paper receipts and you can't keep them organized, all you have to do is to scan them through the sale, and what it will do it will organize them and have them available for you at any time if you're in
Therefore, if you plan to sell your vehicle shortly, you will always find the proofs of car maintenance sorted, organized, and clean Moreover, you can use the main feature of sending you a car maintenance record which is a common thing that people use this app for.
4.    My Car
This app provides you with many benefits. For example, you can enjoy cost tracking and get service reminders every time your vehicles do maintenance. In addition, the app has a very user-friendly interface, so you don't need any walkthrough from anyone to help you use this app easily.
The nice thing about this app is that you can't integrate information from any other app into this app. For example, say that you tried one of the apps mentioned in this list and were not happy about it. All the time you spend can easily be transferred into this app to capture old information.
Finally, you can use this app for multiple vehicles simultaneously, which can be convenient for family members' vehicles.
5.    Fuelly
This app is incredible for someone looking to use information from multiple locations. It will automatically be updated whenever you turn it on, and you can enjoy the detailed information and features about your vehicle.
The best unique feature about it is that you can send an excel compatible report through email so you can share it with your mechanic or probably with someone interested in purchasing your vehicle in the future.
6.    Simply Auto
This app provides you with all the basic information you would expect from a car maintenance app. However, it has a unique feature that provides information about locations. You can track how much mileage you put on your vehicle, and you can even get an understanding of tax deductions from the GPS tracking.
The app is free, and it provides detailed information about fuel economy based on the octane information of the fuel.
You still get some benefits if you're driving an electric car, including tracking the kwh options.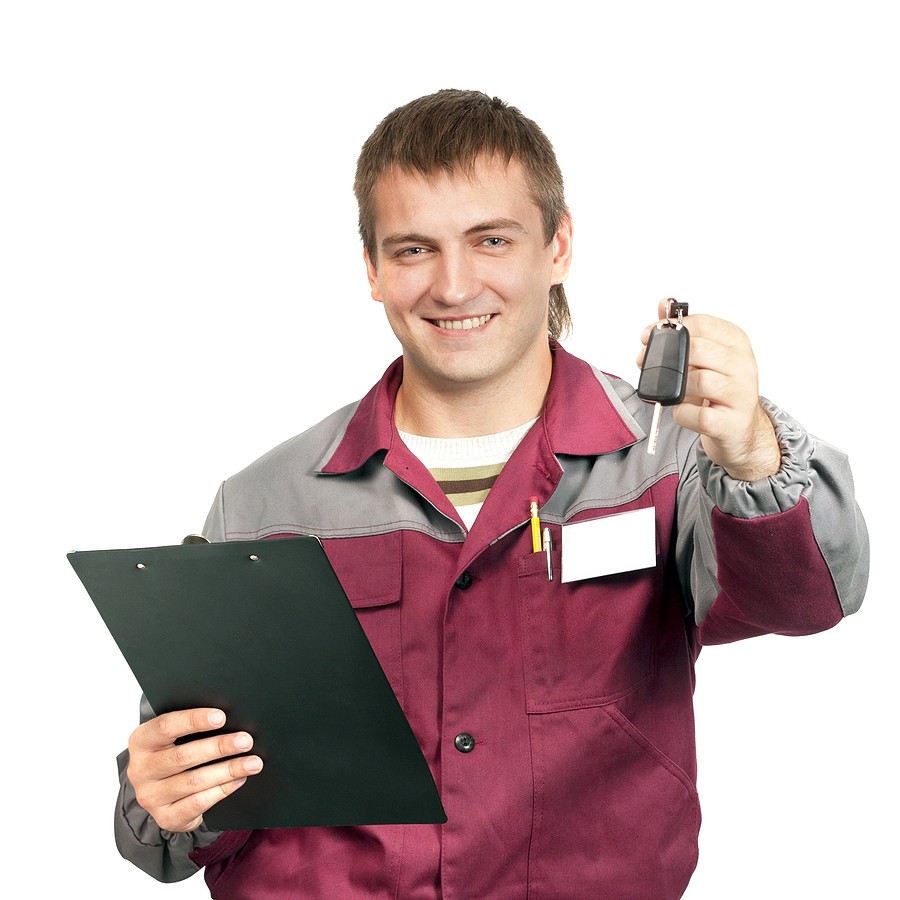 7.    Openbay
If you would like to understand all how much to pay for car maintenance, this app could be a perfect one for you! It provides it with information about competitive efforts for different providers so you can save money on your car maintenance.
You can even look at an appointment with whoever you're happy with in terms of the best car maintenance location. However, the appointment can be booked within the app itself, and you can't get connected directly to the mechanic shop or the dealership.
Finally, if you decide to get your car maintained through this app, the app will automatically keep a log of services completed. It will also provide you with future maintenance that you have to perform on your vehicle, so you don't miss it.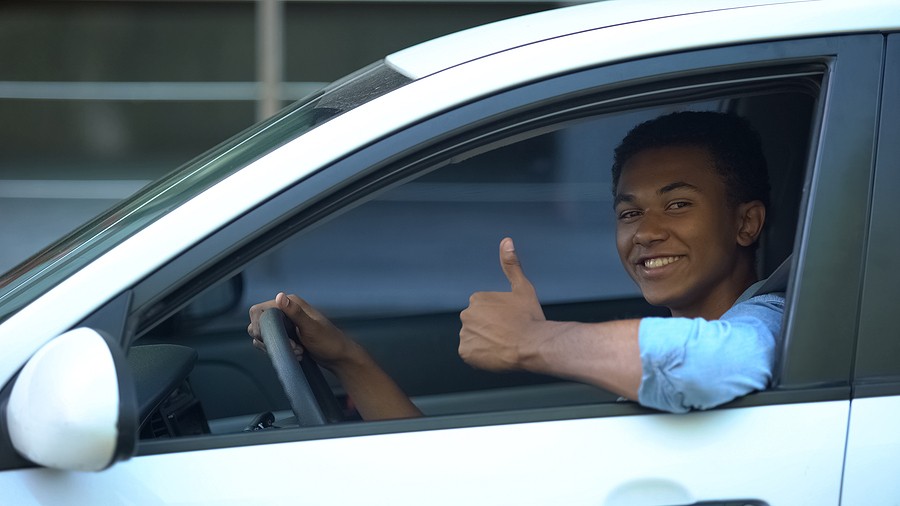 8.    Auto Care 1
The last app provides you with information, including registering the distance in kilometers and miles. This way, you can get help with information about your vehicle outside of the US.
You can even backup any car maintenance or information through this app on your iCloud. This way, you don't have to worry about losing this information if anything happens to your phone.
The only drawback is that this app is not free because it will cost you about $4.99. However, according to most users, the app is worth the money, considering the additional information you will get that is unavailable through other apps.
Final thoughts
Our vehicles are getting more complicated with advanced technology nowadays and understanding car problems requires some effort. However, automotive experts came up with certain apps that help connect your car through your phone and get detailed information about maintenance reminders, car problems, and other details.
This article provided you with a detailed list of the 8 best apps for car maintenance. We encourage you to go through the list to understand what exactly each app provides you. Remember that while all the mentioned apps are free, one of them is not, so before you decide about installing the app, ensure that it fits your needs and helps you achieve your goals.
It's great to have an app that tells you about your vehicle problems. However, if your app continuously reported major problems, it could be a perfect time to invest in a new vehicle and get rid of this car that is just giving you a headache. If you're planning to sell your vehicle and are worried about who will buy it considering the major problems, cash cars buyer is always here to help you!
Cash Cars Buyer is one of the top-rated car removal companies in the nation that guarantees to pay you the top dollars and provide you with free towing despite your living location around the United States.
Our process is very straightforward and doesn't take more than a couple of days to get your car removed safely and for the most money.
All it takes you is to:
Describe your car's type and condition
Receive our instant free quote
Accept the quote
Get your car removed and receive your cash payment on the spot!
To learn more about our process and our team, you can reach out to us by calling us at (773) 781-4363 or visiting our home page click on the free instant online offer.