If you're still wondering, what are the benefits of junk vehicle removal services, take a look at these 15 benefits:
Fast process
Cheap option
High Reputation
Save up space
Save the environment
Support your favorite charity
Eliminates hazards
Improve your neighborhood esthetics
Reduce the hassle
Prevent injuries
Same day pickups
No offer changes
Decades of experience
No vehicle preparation
Sell vehicles without titles
Many still think that classified websites like Craigslist or eBay motors are the best locations to get rid of old cars. However, there are many more innovative approaches that you should be aware of.
For example, there are companies like Cash Cars Buyer that are specified and specialized in providing car removal services. This service has many benefits you might need to be more accurate with.
Understanding the main benefits of junk vehicle removal services helps you determine the best approach to get rid of your junk car without wasting your time and effort. This article walks you through 15 main benefits of going with a junk car removal service like Cash Cars Buyer today.
What are the benefits of junk vehicle removal services? 15 benefits
Junk car removal services industries are increasing significantly, considering the many benefits people enjoy. Among the benefits that might be beyond our list, here are the top 15 ones you will enjoy once you reach out to Cash Cars Buyer at 7737914363.
1.    Fast process
The biggest takeaway and benefit of choosing a company like Cash Cars Buyer to get rid of your old junk car is the fast process. Typically, most junk buyers will remove your vehicle within one to three days.
Did you know that many junk car removal services might be willing to remove your car within the same day? Yes! Some companies are 24-hour car removal services which means they can work with you to determine a pickup time and location that serves your needs and fits your schedule.
2.    Cheap option
If you think about it from a money-saving perspective, cash for junk cars is a better alternative than finding a private buyer to purchase your junk car. This is because of the towing service, which can be a huge hassle for many car owners.
For example, at Cash Cars Buyer, we provide free towing service, which serves you well, especially if you're trying to sell a junk vehicle that could be more valuable. Some people even give up on selling their cars just because they need help to afford the towing service, especially if the potential private buyer lives in an area very far away from their location.
3.    High Reputation
The other thing to consider is that many junk car service removal companies have a high reputation. It might still be new to you, but it's been the case for decades now, and Cash Cars Buyer, for example, has been in service for decades and can provide you with the best service that you could imagine.
One thing you can do is to look up some of the junk vehicle removal services' reputations and customer reviews online. Every company should have at least a website or a social media account where you can look at what people say about their service. If you can per the benefits of junk vehicle removal services to any other method, you'll be shocked by the chances you're missing if you don't sell your car to a junk car removal service.
4.    Save up space
Also, choosing a junk vehicle removal service frees up space in your house. Remember that your junk is a car is not a small component that you can leave or ignore or forget about periods taking much space out of your property which can be expensive to many people.
You can immediately get rid of this big pile of metal sitting in your driveway or backyard by simply getting in touch with a junk car removal company. You can use this space for something you can enjoy or something to make your property look better.
5.    Save the environment
The other thing you can enjoy when reaching out to a junk car removal company is that you'll save the environment. The more you wait for the vehicle to stay in your backyard, the more people will use nonrenewable energy sources. Therefore, you are missing the chance to support somebody who can use your old vehicle for other purposes.
Therefore, if you're a big fan of the environment and would like to protect the planet, you can support by selling your junk car and still receive some cash out of this vehicle but allow other people to use the car for different purposes.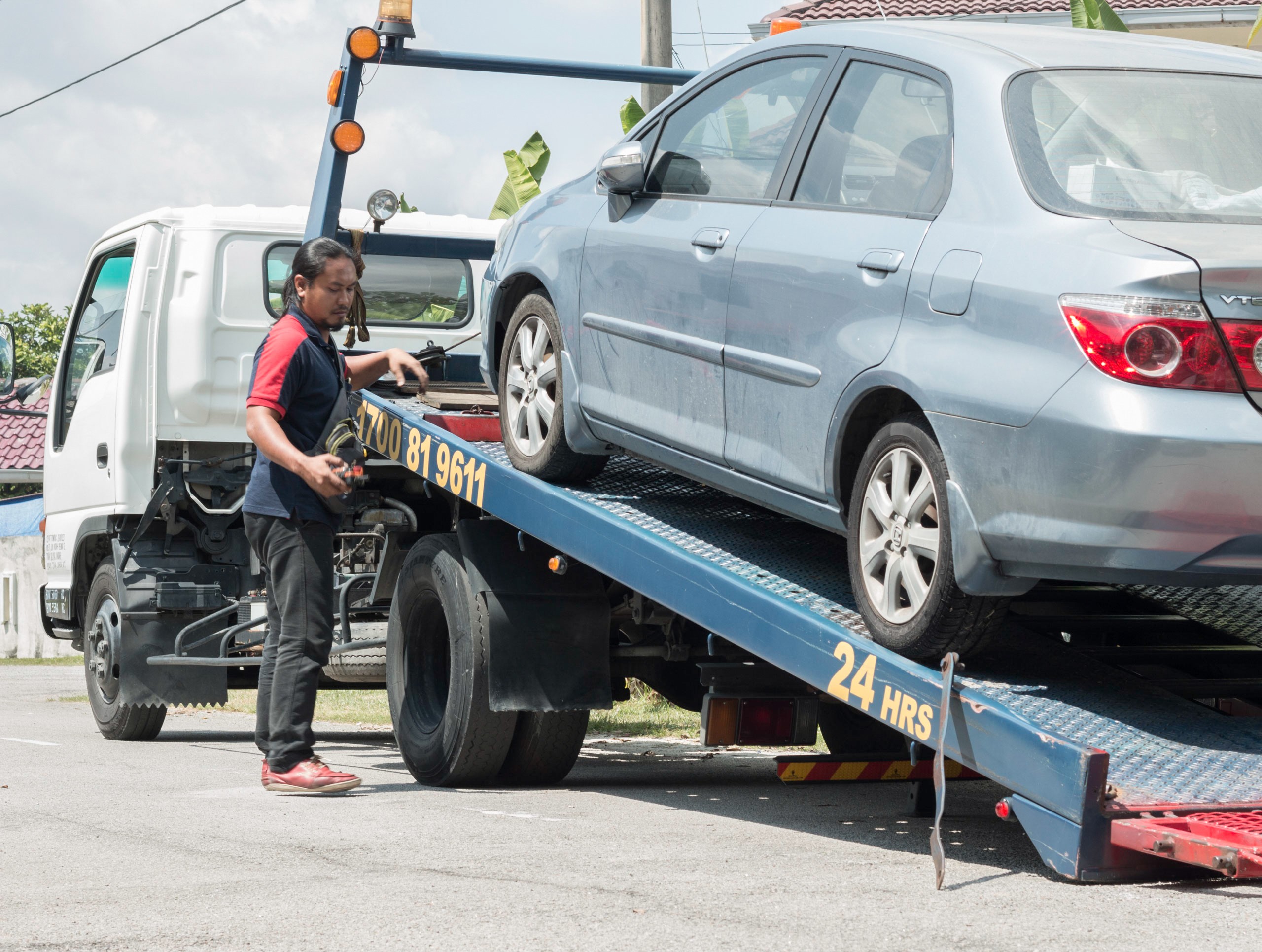 6.    Support your favorite charity
If you're not looking to make any extra money from this car or make a big profit, you can still support your favorite charity. Many charities accept vehicles and can utilize their vehicle value towards the charity goals.
One might ask, why would a charity buy a junk vehicle? Are they going to drive it? The fact that the charity accepts junk vehicles doesn't mean that they will drive them. They can have their ways of selling this vehicle and take advantage of the value to do other stuff not necessarily related to transportation.
7.    Eliminates hazards
Did you know that by leaving your vehicle in your driveway, you increased the chances for hazards to stay on your property? Any vehicle contains many contaminations and other contaminated fluids that could harm the environment.
These loads are hazardous and can cause contamination not only to the environment but also to your pets and probably your kids. Did you know that if these fluids leak into the sediment, they can even impact the drinking water sources, especially if you live in an area where you rely on groundwater for drinking?
That's why you shouldn't wait long on your vehicle to sit in your driveway or backyard. Take advantage and take an action to protect the environment and still make some money from this junk vehicle.
8.    Improve your neighborhood esthetics
If you own your house and someone is planning to rent, what would people say if they saw an old junk clunker sitting on your property? It doesn't tell good things about your property. The biggest challenge about leaving a junk vehicle on your property is that it impacts your property aesthetics and keeps people away from living nearby.
Therefore, by choosing a junk vehicle removal service, you're enjoying extra cash, freeing up space, and improving the overall neighborhood aesthetics. Even if aesthetics are not as significant to many people, when the area looks good, it tells a lot about the area's safety. If you and your neighbors have many clunkers sitting on the driveway, it doesn't tell much about safety. It might impact the overall safety rank of the neighborhood.
9.    Reduce the hassle
When you go with a junk vehicle removal service, you don't need to spend a lot of effort and money trying to figure out how to do things and post the vehicle.
Have you ever tried selling something on classified websites? Did you know and feel how much effort you need to put towards understanding what's exactly needed and how things are done?
It is even getting more complicated to sell cars online, especially with the increased number of people trying to compete and post their vehicles. That's why by choosing this junk removal company, you significantly reduce the hassle and enjoy your cash payment immediately on the spot without spending so much time and effort.
10.  Prevent injuries
If you keep your junk vehicle in your driveway or if you even continue driving your junk car, there's a fire high chance that you might increase the chances of injuries. That's why to protect your safety and the safety of other people living with you, it's better to reach out to a junk vehicle removal service willing to move your car and protect your safety immediately.
11.  Same-day pickups
We mentioned before that the biggest benefit of junk vehicle removal services is that you can get your vehicle removed fast. One of the unique things about certain companies like Cash Cars Buyers is that we're willing to move your car within one to three days only, and we do have a same-day pickup option if that's your preferred alternative.
That's why you don't have to cancel your important meeting or appointment to get your vehicle removed and meet with the potential buyer. The process can be done very fast, and even the codes can be provided within 30 seconds. So, when choosing a junk removal service, you save time and avoid the hassle associated with the car-selling process.
12.  No offer changes
While many junk removal companies might change the offer once they meet with you, Cash Cars Buyer and some other goods companies do not offer changes. In other words, once we meet with you, we hand you the exact amount of cash we promised you at the beginning of the process.
That's a huge benefit, especially if your vehicle has many problems or is very old. Imagine what could happen when you're trying to sell this car on classified websites and try to convince a private buyer. The first thing they want to do is to drop the price significantly so they can even look at your car.
13.  Decades of experience
When dealing with Junk cars, many things could be very complicated, so you want to choose a junk vehicle removal service with experience. For example, cashier's buyer has been in business for decades now, and we know the INS and outs of the car selling process and what would go wrong, especially if you're trying to sell a junk vehicle.
For example, we understand what paperwork is needed to be signed in each state. These can be complicated, especially if you haven't sold any car before and your vehicle has some problems. Many states like California have certain restrictions that you can't avoid because otherwise, you can get into legal issues.
14.  No vehicle preparation
One of the best benefits of junk vehicle removal services is that you don't have to prepare or clean the vehicle. If you're planning to post your car on classified websites, you have to clean it or even wax it before someone comes and sees it.
Junk car companies do not care about how the vehicle looks. They understand the vehicle's condition by asking you a couple of questions that don't have to do anything with how clean the vehicle is. The whole thing is about how much you've been taking good care of your car and whether there are any missing components or things in bad condition.
15.  Sell vehicles without titles
Finally, there are many situations where when our vehicles get very old; we might lose some of the paperwork. For instance, one of the biggest challenges we receive from many readers is how to sell a junk car without a title.
Luckily, many junk vehicle removal services like Cash Cars Buyer are willing to purchase your car even if it doesn't have a title as long as you can provide details about the ownership proof. Once we confirm that you are the car's legal owner, we can easily work with you and help you go through the paperwork and deal with the DMV without getting you involved.
Final Thoughts
As you might notice, selling a junk car might be a hassle, but by choosing a junk vehicle removal service, you gain a ton of benefits period these benefits vary from saving your time, saving you money to reducing all the hassle in the car stealing process and more.
If you enjoyed reading about the main benefits of junk vehicle removal services and are ready to sell your car, Cash Cars Buyers are always here to help you, and all you have to do is to get started by giving us a call at 773-791-4363.