Hyundai Tucson has been in the market since 2003. It is a mid-size crossover SUV manufactured by Hyundai, the number one carmaker in South Korea. Unfortunately, Hyundai Tucson has its share of engine problems like all other cars.
If you're a Hyundai Tucson driver, it's important to be aware of the common engine problems that can occur. By following the tips in this article, you can help avoid these problems and keep your car running smoothly.
Why do people like purchasing a Hyundai Tucson?
Hyundai Tucson has evolved over the years to meet the needs of different types of customers. It's designed for people who want an efficient car that provides style, utility, and great fuel economy, all in the same package.
More specifically, here are the top reasons why do people prefer to rid a Hyundai Tucson:
#1 Performance.
Hyundai Tucson is known for its performance, especially in the engine. It comes with a standard 152-hp 2.0L 4-cylinder engine which delivers superior power and torque than other car brands in the same category.
#2 Great fuel economy.
People love Hyundai Tucson because of its great fuel economy. It gets around 19 miles per gallon in city and highway driving, which is impressive for a mid-sized SUV.
#3 Roomy interior.
Hyundai Tucson offers generous space inside the cabin to comfortably accommodate up to five passengers.
#4 Cargo room.
The cargo area of Hyundai Tucson ranges from 25 to 55 cubic feet, depending on the model you choose. With this much space, you can pack your things inside your car without any trouble at all.
Common Hyundai Tucson engine problems
Despite the popularity of Hyundai Tucson, it's not free from engine problems. Here are some of the common problems that you may encounter with your car:
1. "Engine light on" issue
Lit up engine light means that your car is experiencing a problem. In most cases, this means that there is a problem with the engine and that you should bring it to a mechanic as soon as possible. Unfortunately, most engine problems will not cause any noticeable symptoms, so the only way to know if your Hyundai Tucson has engine issues is by looking at the car's gauges.
2. Oil consumption
If there isn't enough oil in the engine, it can cause major damage to your car. To avoid engine problems, it's best to check the Hyundai Tucson's oil level regularly. Take note that some cars use a lot of oil, depending on how it's being driven. If you do not want to experience engine problems with your Hyundai Tucson, make sure that there is always enough oil in the engine.
3. Rough idling
Rough idling may cause damage to your Hyundai Tucson's turbocharger and catalytic converter. To stop this from happening, it's best to check the hose connections and clean up any dirt and debris around the engine area.
4. Poor acceleration
Believe it or not, a clogged fuel filter can affect your car's acceleration system as well as its fuel efficiency. If you notice that the engine of your Hyundai Tucson is sluggish, take out the dirty fuel filter and replace it with a brand new one as soon as possible so as not to experience more engine problems.
5. Turbo issues
Turbochargers are designed to make car engines more powerful. But if they're poorly maintained, your Hyundai Tucson can experience engine problems such as a loss in power and a turbocharger that leaks oil.
6. Auto transmission issues
If you notice that the engine of your Hyundai Tuscon is not shifting gears sometimes, there might be some problems with the transmission's solenoid or computer module. An experienced mechanic can help you resolve this problem quickly and efficiently.
7. Rough idling after an oil change
Using non-genuine or low-quality engine oils can damage your car's engine over time, which will result in poor performance and even engine failure. High-quality engine oils are designed to minimize friction inside the car engine, which is why you should never use low-quality or counterfeit oils when you have engine problems with your Hyundai Tucson.
8. Engine warning light keeps on blinking
A fast-blinking engine warning light means a problem in the car's emissions system. It also means that your car's catalyst converter needs immediate replacement to avoid more engine problems in the future.
Tips to avoid engine problems with Hyundai Tucson
As you noticed, there are several engine problems that you may encounter with your vehicle. It's best to avoid them in the first place by taking care of your Hyundai Tucson and making sure that all its components and systems are well-maintained and up-to-date.
#1 Have your car regularly serviced
Problems with the engine, turbocharger, transmission, and other parts can be avoided by scheduling regular service appointments with your Hyundai Tucson every six months or 15,000 miles. A well-maintained car is less likely to develop engine problems.
#2 Beware of foreign particles
If you notice that there are metal shavings in your engine's oil, remove the contaminated soil and replace it with new ones. This will ensure that these small parts won't damage your car's engine over time.
#3 Do not ignore warning lights
If you see an unfamiliar warning light on the dashboard of your vehicle, turn off the engine immediately and find a safe spot to pull over. If this happens, you're taking the risk of damaging your car's engine.
#4 Use only high-quality engine oil
To make sure that you avoid engine problems, always use only the highest quality engine oil in your Hyundai Tucson. Make sure to replace it regularly and if a problem is detected with the turbo or catalytic converter, have it replaced immediately.
#5 Have a professional check for any problems
If you notice that there is an unusual noise coming from your car's engine compartment or that your Hyundai Tucson is not accelerating properly, take it to a certified technician as soon as possible so he can check everything out and help resolve these issues before they cause more damage to the vehicle.
For example, when Check Engine Light comes on, this indicates a problem in the car's emissions system. In other words, there's a problem with your car's catalytic converter or O2 sensors.
#6 Don't ignore engine problems
Some problems can seem insignificant at first glance, but they may become more serious if you don't get them checked out immediately and lead to engine failure. If Check Engine Light comes on while you're driving, turn off the engine as soon as possible and have it looked at by a qualified technician without delay.
#7 Keep fluids topped up
If the oil level in your Hyundai Tucson is too low, ask a mechanic to check for leaks or other problems that may be causing this issue before adding more oil. Otherwise, your car's engine may have serious problems that will only get worse over time.
#8 Use a high-quality air filter
A dirty air filter can reduce engine performance and increase the risk of engine failure. To avoid this, learn how to find a replacement air filter for your Hyundai Tucson model and make sure you use it regularly.
#9 Change the timing belt on time
Driving your car without replacing or changing the timing belt can damage your vehicle's engine. Ensure that the mechanic who is about to do this job knows what he is doing; otherwise, you'll be taking big risks … like damaging your car's engine! So if you want good advice about maintaining car parts, see one of our mechanics at CPR for a consultation.
#10 Drive your car regularly
If you drive your Hyundai Tucson at least once a week, you can avoid engine problems and other car issues that may occur due to vehicle neglect. Remember to check the coolant levels in your vehicle from time to time so they won't fall dangerously low. Also, clean out all dirt from the air vents now and then to prevent it from getting trapped there because this can cause reduced engine performance and poor gas mileage.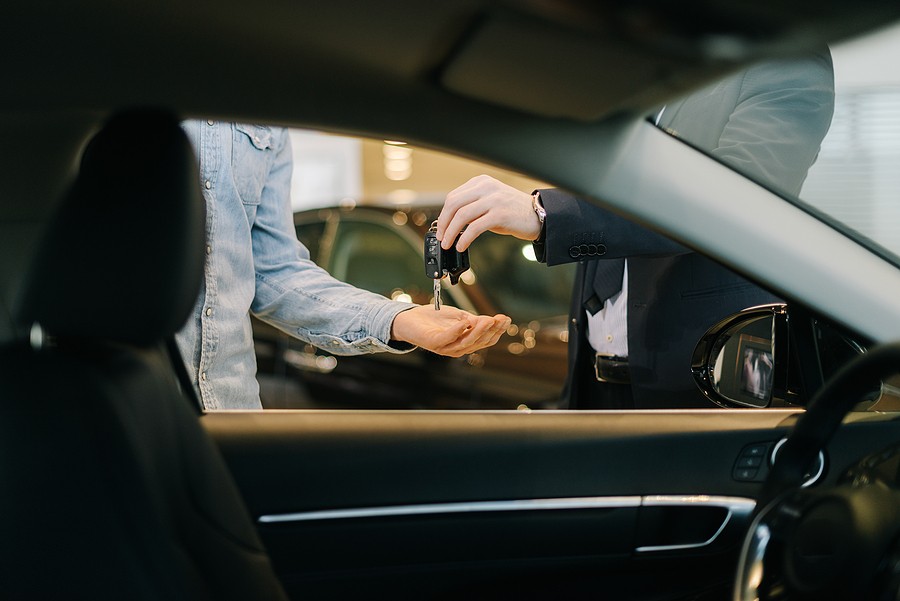 What are bad or failing engine symptoms in a Hyundai Tucson?
Sometimes it can be challenging to detect Hyundai Tucson engine problems. However, if you keep an eye on the usual warning signs, then you will know that there's a problem with your vehicle's engine. Here are some of these symptoms :
#1 engine light is on
The first and most obvious thing indicating you're having Hyundai Tucson engine problems is an engine light. This, of course, will mean that a problem has been detected on your car's engine and needs to be checked out.
#2 poor engine performance
If you notice that your Hyundai Tucson does not accelerate as smoothly as it used to or if it is sluggish when you're accelerating, this could be because the engine's ability to perform at its best has been reduced due to problems with the powertrain, which are common in older vehicles.
#3 engine overheating
If your car's engine temperature warning light is on, then the first thing you should do is pull over and turn off the engine as soon as possible. You can also check coolant levels if they seem to be falling low. If these parts are at their limits, it's important to replace them straight away before they cause serious damage to your Hyundai Tucson engine.
#4 strange noises coming from the engine
Some people don't even realize that there might be a problem with their car's engine because they're not familiar with all these sounds their vehicle should make. However, you need to listen carefully to any unusual sounds and identify whether this could indicate a problem with your Hyundai Tucson engine.
#5 car struggling to start
Car engine problems can affect your ability to drive, so if your vehicle struggles to start or doesn't get going at all, then get it checked out by a mechanic for further tests. You may have an electrical fault or even faulty spark plugs. Either way, you're taking a risk if you do nothing about it.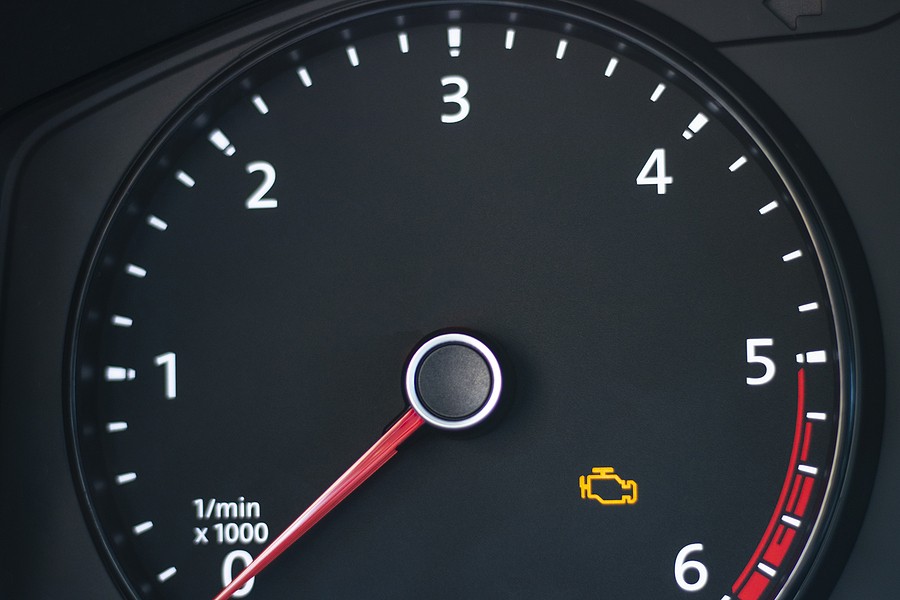 Are there any Hyundai Tucson recalls addressing engine problems?
Hyundai Tucson recalls been issued concerning engine problems.
Here is an example:
"HYUNDAI RECALLS CERTAIN MODEL YEAR 2011-2013 TUCSON VEHICLES MANUFACTURED FROM APRIL 28, 2010, THROUGH JANUARY 23, 2013. THE TORSION BAR HOUSING BOLT AND NUT THAT SECURES THE FRONT TORSION BAR TO THE SUBFRAME MAY NOT HAVE BEEN PROPERLY HEATING TREATED. OVER TIME, THIS COULD RESULT IN A TORSION BAR FRACTURE"
This recall means that your car's engine is at risk of overheating. Therefore, if your vehicle is impacted by the above-mentioned recall, get your car fixed before it overheats, which could result in serious engine problems.
Is it worth fixing Hyundai Tucson engine problems?
Yes, even if you're facing engine problems that seem to be minor such as not starting up quickly or making an unusual noise, consider getting these checked out by a professional. Even though this might seem like a small issue and easily fixable yourself, it could become worse and more serious without you knowing. Again, it's better to be safe than sorry.

Why should I sell my Hyundai Tucson engine problems to Cahs Cars Buyer?
If you're overwhelmed with Hyundai Tucson engine problems, it might be the time to consider selling it. You can sell your car with engine problems to Cahs Cars Buyer. We have buyers interested in buying it for cash, so don't hesitate to contact us by calling us at (773) 791-4363!
There are many reasons why to choose Cash Cars Buyer among all other competitors:
We buy any car with engine problems
Instant cash payout when selling to us
Hassle-free experience in selling your vehicle
No need for advertisements or waiting for buyers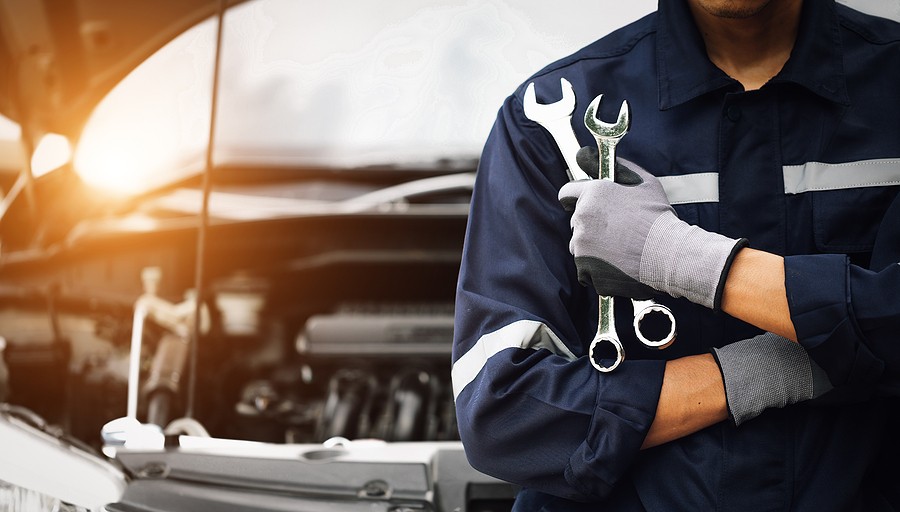 Is a used Hyundai Tucson a good vehicle to buy?
The Hyundai Tucson has generally received good reviews from consumers. However, the engine reliability is not so fantastic. The average consumer rating for the used Hyundai Tucson subcompact SUV is 4 out of 5 stars.
If you can deal with these engine problems, then the Hyundai Tucson could be a good vehicle.
Conclusion
If you're experiencing any of the common Hyundai Tucson engine problems listed in this article, don't hesitate to get it checked out by a professional. Even if the problem seems minor, it could become worse over time.
However, if the engine problems require extremely high repair costs, you might want to sell it instead. Selling your car with engine problems to Cahs Cars Buyer is easy and hassle-free – we'll take care of everything for you!