Purchasing a Car?  Just like with people, what background checker do you use?  Autocheck vs. Carfax? If the car you are thinking of purchasing is one brand new with a sticker in the window, or a used one from a dealer, auction or individual, you want a peek into the vehicle's past.  If you are buying a used vehicle, this background check can be particularly useful, and the research you do may or may not make the decision for you on choosing one car over another based on that report.  Regardless of the price of a vehicle, it is still a fairly sizeable investment and you will want to ensure that you are getting the best value for your money.
The Options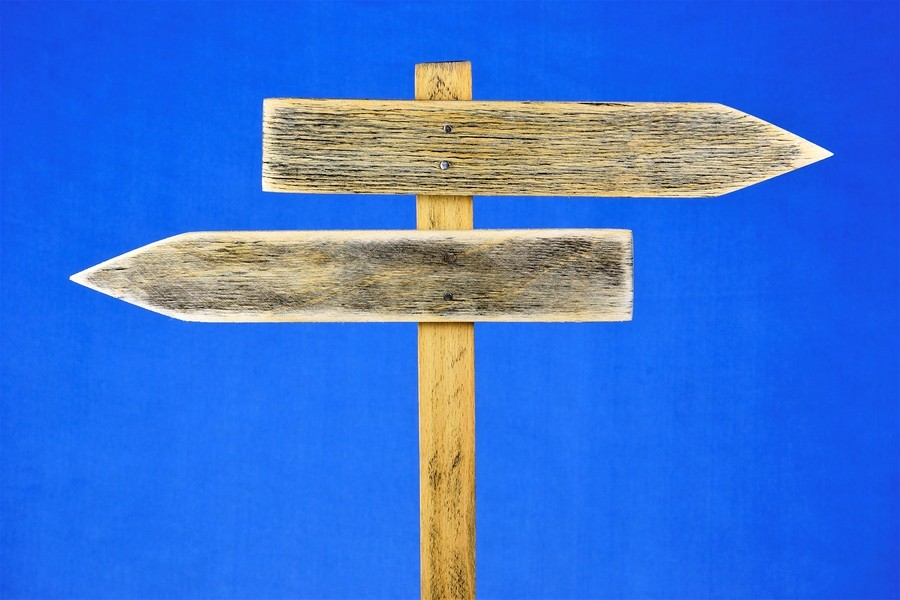 Autocheck vs. Carfax these are the two competing companies that can and will provide you with background information about a car (used) you are thinking of purchasing.  Autocheck and Carfax both are based on a subscription use and both give a thorough look into the service record and background history of the service records of vehicles you may have an interest in.  This history record also will provide you with any emissions records or accidents, or branded titles (salvage titles) or any potential red flags that should or would make a determining factor for your purchase of a vehicle.
How do Autocheck vs. Carfax gain this background history information?  The Federal Department of Justice runs a database called the: (NMVTIS), National Motor Vehicle Title Information System.  All collected title information is obtained from the various state(s) motor vehicle registrars.  Anyone who owns a junk or salvage yard has an auto recycling business or if you are an insurance carrier provider you MUST report to the NMVTIS.  There are other dbase systems that are optional, but the NVVTIS is the only one that is mandatory, and it is publicly available.
Autocheck vs. Carfax are indeed similar services in that they allow an individual to analyze a car's performance and history record so that informed decisions can be made before purchase.  However, and here is where the "but" comes in….  BUT…Autocheck vs. Carfax are both only as good as the specific documentation they are given that passes down to you.  Should a repair shop not report a major or even minor repair to the NMVTIS and forgets to call the report, or if an individual has an issue with a car and fixes it on their own, then neither of those incidents would be reported and thus neither Autocheck vs. Carfax would have the information to pass on to the prospective buyer.
So, in theory, a prospective buyer could get a report from AutoCheck vs.Carfax and never know potentially a good many things about the history of the car, that being said, it is still always a good idea to get a history report, because you sill will get a listing of what is *known of the history of the vehicle and any information is better than no information.
Autocheck vs. Carfax do require a cost, especially so when dealing with a used vehicle purchase or a privately-owned vehicle.  This type of sales will not offer a free report, as new car dealers do as part of the sales pitch.
Most new car dealerships have the subscriptions to both AutoCheck vs. Carfax so, do not hesitate to ask them for a report.  If they feel you are a serious buyer, they will not hesitate to run the history for you.  Take special note that if seller of a car (new, used or private)  refuses to give you the information needed to run a history report, or provide you with at the very least an outdated report from either Autocheck vs. Carfax – this is a RED flag and you should be cautious about continuing with the purchase and think carefully before you exchange any money.
CARFAX
Between Autocheck vs. Carfax – it is Carfax that is the better known of the two.  The Carfax company was founded before there was even an internet back in 1984 – that is when it *faxed the reports to their customers – thus the name "Carfax".  However, Autocheck vs. Carfax both have as reliable reports as possible with the information that is given to him.  This information that is provided with both Autocheck vs. Carfax are available from 1981 for cars and trucks manufactured in that time frame.
Data: There are certain features that Carfax will offer you that Autocheck does not.  For instance, Carfax vs. Autocheck offers a guaranteed buyback program – this is for data that would be on any open recalls.  Essentially Carfax guarantees that if a mistake is made on the car history report they give you, that they will yes, buy the car back from you.  For someone who is thinking of spending any amount of cash money on certain unknowns as you do with used vehicles, the Carfax buyback program is the assurance they need to spend the extra money for their report.
Cost: The above being said about the buyback guarantee, also makes Autocheck vs. Carfax the more expensive choice between the two.  The cost breakdown goes something like this.
Carfax: Single Report -$39.99
            Three Reports -$59.99
            Six Reports – $99.99
Autocheck: Single Report – $24.99
            $49.99 for up to 25 reports in a 21-day period.
With these parameters and price comparisons you can plan accordingly to which service might be more beneficial to you.  Therefore, if an individual is looking for a lot of different cars than the better value would then be Autocheck.  If, however, you want to drill down to the specifics on only one vehicle then the extra money spent for the Carfax is most likely your best investment option.
With Autocheck vs. Carfax: The Carfax reports in general contain a great amount of detailed information and more than easy to understand.  The data is clearly organized into sections that are labeled clearly such as number of owners, mileage, etc.
Records: (Maintenance & Service): In the battle of Autocheck vs. Carfax – it is Carfax that shows maintenance records for the vehicle you are researching, with the one caveat being wherever that car was serviced shared their data with the NWVTIS, and a great majority of them do, most especially if they are a franchised dealership. The Carfax reporting will include any previous owners and/or significant issues or problems the car may have experienced.
In addition to the NWVTIS, Carfax receives their data for history reports from 1000,000 companies or more which includes Canada's provincial motor vehicle agency.  In addition, they receive information from police departments, fire departments, car auction sales, a lot of collision repair shops report to Carfax.  At present day, the Carfax database has billions of records 17.5 (billion) to be exact and these are just the numbers from North America alone.
It is important to remember that just because there is a lot of data or history on a report does not mean that it is a *quality report.  Autocheck vs. Carfax – Carfax wins in this department as well, as the reports from Carfax have a great deal of information that will not be found within an Autocheck report.
Title: This information tells if the car has been junked or has a salvage title.  Perhaps the car has been used in commercial fleet work.  In other words, you can tell how a car was used and how it abused, in many instances.  It is one thing for a car to look good on the outside, but it is the inside of the vehicle that will tell the real story and if the car has been taken care of or not taken care of.
Odometer: Simply put this is called the Truth in Mileage Act (TIMA) which will certify that any car's odometer readings you are thinking of purchasing has not been dialed back or altered in any fraudulent way.
Buybacks or Lemons: Carfax also will show you if the vehicle has a title (salvage or *lemon) as well as if there were any buybacks from manufacturers.  You can also find out from Carfax, original locality of the car, this is important because that tells you the types of weather conditions and/or even road conditions the vehicle was susceptible to.
Ownership: Carfax gives ownership details, as in how many owners has it had.  If the car you are wanting to purchase has had several owners that is a rather good red flag that something might be wrong with the car in some way.  Carfax also gives you information of – lien holder.  This will help to ensure you are purchasing a vehicle that someone else does not technically own, due to a lien.
Repairs:  Carfax provides information on the inspection and/or repairs of a vehicle – as well as if it passed and safety and emissions testing and inspection.  There is also a section for repairs as well as recalls.  If the vehicle you are looking at has had any recalls or been in and out of the repair shop, this would be beneficial. First to know if you want to even purchase the vehicle, second to ensure that repairs have actually been completed on the vehicle.
Accidents: Last but not least is the accident reporting on Carfax.  The report you receive from Carfax guarantees that you will be provided with any severe accidents as well as significantly smaller accidents as they access to the dbase that is the largest in the US that reports the smaller accidents.  Note:  However, if the accident is not reported, and some just simply are not, then Carfax cannot report it.
AutoCheck
AutoCheck: The credit reporting agency Experian owns AutoCheck and has business relationships with other big-name auto industries: eBay Motors, the NADA guide books, CarMax, and the well-respected Kelley Blue Book.  The Kelley Blue book assigns every vehicle a numerical score (like a credit score for individuals) within the same range which then helps individuals determine a fair price for a used vehicle.
Scoring with Autocheck: This is the score that compares it against other vehicles in its class – how well does it perform with any other vehicles in its classification.  You can quickly decide what you might want to not even look at based on repair issues or repo's, or even as simple as high mileage.  AutoCheck will even let you know if the vehicle has been used by law enforcement of any kind or fire and rescue departments.  The scores pay attention to data such as collisions.
The issue with AutoCheck seems to be the learning curve if you will.  For instance, how AutoCheck determines the car's or truck's score is not obvious.  If you desire a more detailed and easier to read report, you may want to pop the few extra bucks for the Carfax.  But, then again, AutoCheck on the other hand is good for people who want it simple – such as a score and don't want all the data and information that Carfax is going to give you – it is too much information for some people.
Auction Data:  This feature is unique to AutoCheck and has a one up on Carfax as they have access to the two largest auctions in the United States which also gives a potential buyer a more comprehensive historical look at a vehicle's past.  This fact sometimes, tends to give AutoCheck the advantage of Carfax with used car dealers, as they often buy and sell their cars through the auction dealer market.
Additionally, another advantage of AutoCheck is that if you subscribe to them – if you have a desktop, lap top or even a tablet,  you can run up too over 300 different reports using the vehicles VIN (Vehicle Identification Number) numbers.  Carfax as to date, does not offer such a service.
Although AutoCheck vs. Carfax supply much of the same data – it comes down to preference and databases.  Carfax clearly has the advantage with their huge database.
What it comes down to is that some data will be on Carfax, some will be on AutoCheck, if you are very serious about a vehicle, it might be a good rule of thumb to spend just a few extra dollars and get both reports, so you are feeling confident about your purchase all the way around.
AutoCheck Data: Autocheck has the title and registration data from every state within the United States and even the District of Columbia.  The data also includes collision, police and insurance reports from the various agencies and the salvage yards.
Problem Areas (Frequent): Any incident that is reported with a vehicle goes into an AutoCheck vehicle report.  This report includes all major incidents, even information such as hail, water or fire damage, odometer, or structural damage.  The AutoCheck will provide you with information also supplies information on the lemons and buybacks, just as Carfax does.  Autocheck, however can also give you a history if the car has been rebuilt in any way or if it *is rebuildable.  Grey market information is also available on AutoCheck but not Carfax.  Grey market refers to recycling facilities or insurance loss.
Data:  Relevant data from the NHTSA (National Highway Traffic Safety Administration) is reported to AutoCheck.  The NHTSA provides information such as if a car has a branded title.  This will provide you with the knowledge through AutoCheck that the vehicle you may want to purchase has passed all the safety standards.
Cost: As previously discussed the AutoCheck car history report is less expensive than the Carfax single report.  This reduced price is why a great many dealers use AutoCheck as opposed to Carfax.  All factors being equal AutoCheck is indeed the less expensive choice, but the level of car history reporting still does not match up to the report you can receive from Carfax.
Choosing: AutoCheck vs. Carfax
The first observation would be that a decision may not be may not need to be made, meaning if you purchase a vehicle through a broker, dealer or someplace as an online service, the likelihood is that they will as part of their sales pitch provide you with both of these reports.
Note: If you look at Autolist you will find that they will always come with a free Carfax report included for you to view.  Any potential purchaser of a vehicle of any value should have the right to any and all information about the vehicle they are thinking of purchasing.  The more knowledge you have about a vehicle the more leverage/power you have.  If you want more knowledge than Carfax is the way you want to lean, simply because it does indeed offer more information.  It is true AutoCheck vs. Carfax do indeed have many similar benefits.  If you goal is to simply know about say, the title or if the car has ever been stolen or indeed *is stolen than AutoCheck is the answer as it is the less expensive of the two options.
Goals
Make a list in review of your goals to decide which report you may or may not want in the battle of AutoCheck vs. Carfax.  Be sure to evaluate what your purpose in purchasing the vehicle is going to be and then review all the different data that each report will offer you.
If you are a serious buyer and are truly putting a large investment into a vehicle, then the little extra it will cost you for *both reports will not be an issue and it will give you the best, most specific and up to date information on the vehicle you want to purchase and you can have peace of mind knowing that you did all of your due diligence before you laid down the money, so to speak to ensure your investment was indeed a sound one and that there will be no huge surprises with the vehicle once you get it home.
Perfection
AutoCheck vs. Carfax.  The truth is you will not get a *perfect or *all-encompassing report from either service. As a reminder, they can only report what information is given to them.  The one guarantee in both reports is that with the Carfax report, they do give the buyback guarantee if something within their report is incorrect.  But, you will still never get every bit of information from a car with both reports, as again, you can't know about an issue if it was never reported that the car you are looking at had a wreck 4 years back on the backroad to Uncle Jimmy's and head a 10 point buck head on and smashed up the whole front of your car….but, NO problem, because Cousin Billy has an old garage that he does some part time body work out of and he will fix it "right up" for you.  We can assure that front end damage will never get to either report.  So, all reports must be used with common sense and some discretion.
Buying used cars is a risky business – you can help balance out the risk with the tools you have available such as AutoCheck vs. Carfax, but you won't be able to eliminate all the risk, but with these reports and their combined information the odds are definitely stacked in your favor.
When purchasing a new to you or used vehicle – research is the key and your best friend.  If you know what you are looking for then take your time and research where and when and who you might be dealing with.  Learn all you can about the vehicle you wish to purchase, so you will know how to ask the proper questions when you are across the bargaining table with the salesperson.  Remember: Knowledge is Power.
Free Reports
AutoCheck vs. Carfax – as stated earlier a reputable new car dealer may give you for free access to both reports as they want to ingratiate themselves to you, but this only works in your favor, so take advantage and tell them you want both.  As a reminder, Autolist provides listings of cars that do provide free Carfax reports, so that is a good place to start.
Summing up
There is no cheap vehicle purchase, each car purchased has at least some monetary investment regardless of it is new or used, or even junked for that matter.  Both reports as stated have largely the same data, but also quite different data, so a purchase of both reports may the best choice for you.  Overall those few extra dollars that you had to pay now, may save you hundreds or thousands down the road.  In the end, it truly does come down to choice and what your end goal with the purchase of the vehicle is – and no can determine that but you.
In parting, it should be noted that both AutoCheck vs. Carfax have more than excellent reputations.
So, Autocheck vs. Carfax:  Just need a simpler rating, or simple history and money is a concern, then Autocheck is the way to go.  If you want to look at things such as the history of the car, where it has been, who has owned it, what work has it done, where did it come from, who the owner was, how many times has it passed down – then Carfax is the answer for you.