Did you know that the US recycles more than 10 million vehicles each year? For each recycled car, more than 1,000 pounds of coal are preserved as well as 40 pounds of limestone.
The automotive recycling industry is huge business nowadays as more and more drivers decide to junk their cars. But how do you know when it's the right moment to say goodbye to your old vehicle and replace it with a brand new one?
In other words, when it's the best time to junk your car?
Well, you have to look at a few signs which tell you that your car is not drive-worthy anymore. Check out this article which reveals some of the most popular signs that you need to junk your car for good.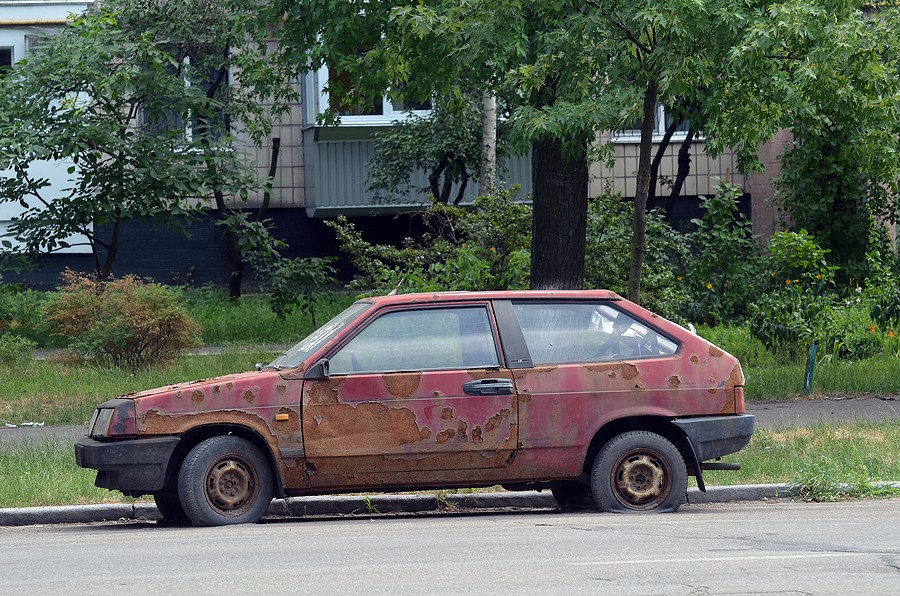 Top Signs Which Indicate It's Time to Junk Your Car
You might be happy to know that junking your car can be a profitable transaction because drivers can get cash for junk cars. The compensation received depends on various factors such as the production year of your vehicle, its make, and model, etc. Here's how you can tell if now is the right time to junk your car.
1. You Do Repairs on a Regular Basis
Cars in good condition seldom require repairs. You get inside, start the vehicle, drive to the destination, and repeat this process every day. You might just need to stop for fuel and change the brake calipers once in a while.
However, really worn out vehicles tend to need constant repairs. Whether you need someone to help you jumpstart your car or the windows don't close properly, your vehicle never feels as comfortable and safe as possible. Other maintenance repairs might include changing the brake fluid because it gets contaminated with water, replacing spark plugs, having to deal with misfiring pistons, etc.
If you look back and see that every month you had to fix your car somehow, maybe this is a sign that you need a brand new one. Vehicles have a lifespan just like everything else and now it's probably the best time to junk your car and make some money off of it.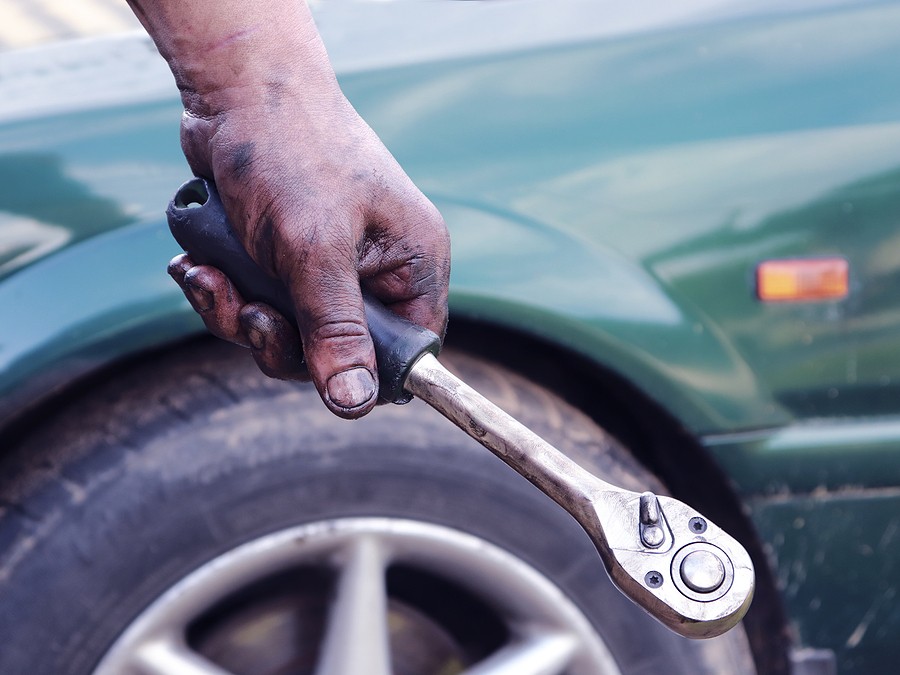 2. You Now Have New Members in Your Family
Most people junk their cars when they become parents. It's not that the little one will occupy a lot of space in the car, but you need room for a baby seat. Some families also get large dogs which tend to occupy some space in the backseat of your vehicle. If you recently became a parent and your vehicle doesn't feel spacious enough, now it would be a good time to get a new car and junk your current one.
On top of needing more space in your vehicle, you also need to be concerned about the safety of your little one. There is a broad range of family cars with excellent safety ratings which tend to deflect damage in case of an impact. Such a car is definitely ideal for new parents because they protect the lives of the passengers and minimize injuries in case of accidents.
3. Your Vehicle Gathers More Rust Each Day
No one likes a rusty vehicle. They don't look well and it shows that the metallic structure of the vehicle is compromised. Vehicles tend to get rusty after being driven for 5-10 years or more. You can see signs of rust at the corners of the bumpers, near the wheels, around the exterior mirrors or directly on the suspension mechanism.
You might be able to eliminate some of this rust by polishing your vehicle and using basic cleaning products, but these solutions are only temporary. If your vehicle turns brown, it's best to junk it and get a brand new car.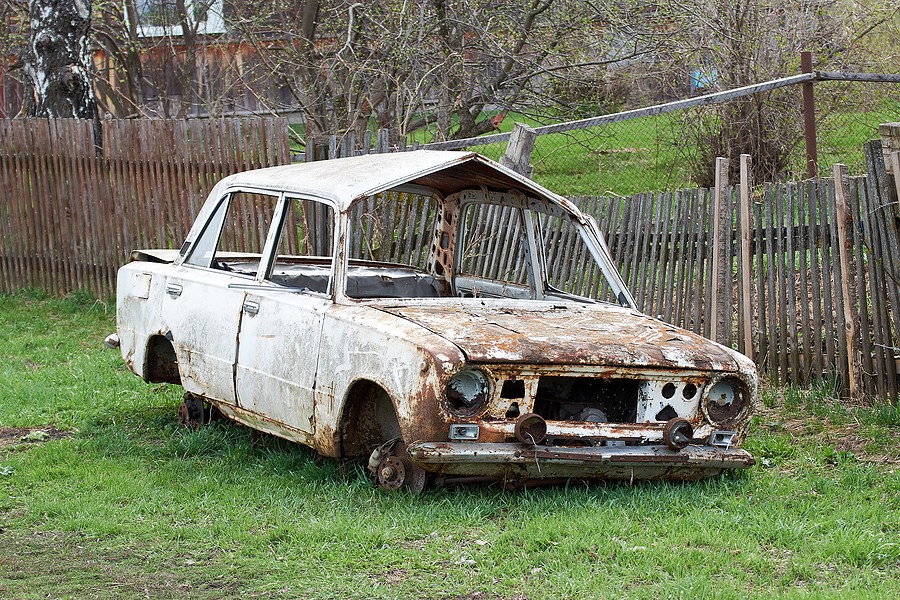 4. You Have Exceeded the 150,000 Miles Mark
Some drivers really care about their vehicles and they use them a lot. It is possible to accumulate thousands of miles on the odometer without developing visible signs of deterioration on your vehicle. Then why would you want to sell your car? The answer is simple – its resale value will drop significantly after 150,000 miles.
Even if you decide to trade-in your car, you still won't get great compensation simply because no one is really interested in a vehicle which has been driven for so long. In this case, it's best to plan out for a brand new car and consider junking your older one. Don't wait until your vehicle breaks down for good because you might end up with a lot of unnecessary frustration.
5. You Simply Don't Like Driving It Anymore
It's normal for drivers to eventually get bored with their vehicle after a while. However, this shouldn't happen in the first months or years after you bought a new car. Your vehicle can get boring if you have driven it for a lot of time and you spent hours inside it every day. And once you finally get bored with your vehicle, maybe it's time to junk it and look for a more modern automobile.
There are people out there who also dread driving their vehicle because it might be too slow and unresponsive. If you also hate getting inside your car and driving it to work every day then you should seriously consider junking it.
6. It Has a Bad Safety Rating
Numerous accidents happen every day and although most of them result in bent fenders and broken headlights, some of them can be pretty serious. A car with a good safety rating can make the difference between life and death for you and your family members. Therefore, if you're a responsible parent, you might want to start looking for a vehicle with an excellent safety rating.
These ratings are calculated based on the car's ability to deflect damaging forces. Older models are not as well-engineered as new cars and they usually have poor safety ratings. An accident with this vehicle might be serious for both the driver and the pedestrians he might hit. On the other hand, newer vehicles are designed to absorb most of the impact forces, minimizing the injuries to the driver, passengers, and pedestrians.
If you looked online and your car has a bad safety rating, consider junking it. You cannot really put a price on your safety, so this would be a good move to protect your family.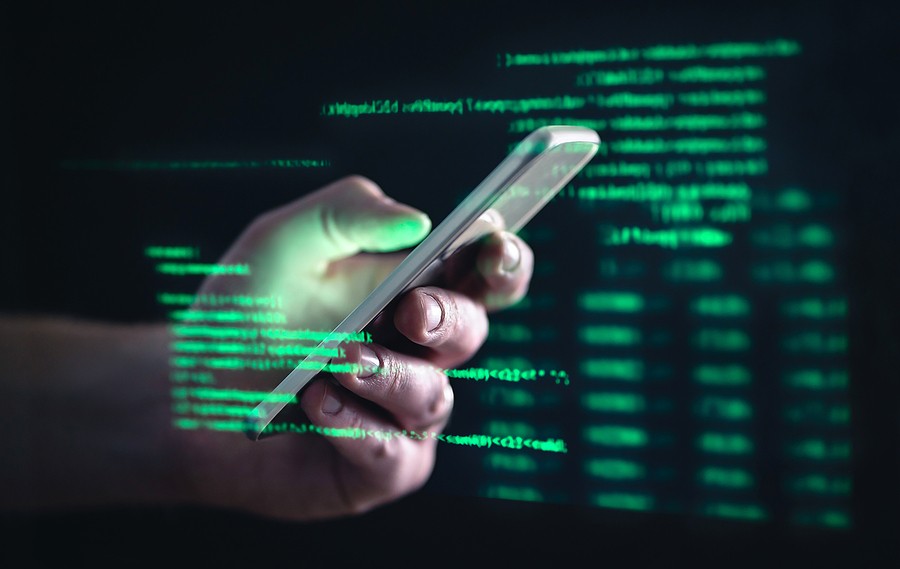 7. You Got a New and Better Paying Job
Just like your clothes, a car can also reflect your status. If you're into sales and you drive around town to meet with customers, you can definitely make a better impression if you have a more modern and beautiful vehicle. Convincing customers that your services are worthy can be pretty difficult if you get out from an old, rusty car, don't you think?
Therefore, if you have been recently promoted and your pay grade has been increased, now it's probably a good idea to junk your old vehicle and get a brand new one. The new car will also work wonders for your self-esteem and it will help you focus better on your job because you want to preserve your newly acquired status for as long as possible.
How to Junk Your Car?
By now you're probably convinced that junking your car is not a bad idea, especially when you can make some cash out of it. But many drivers don't exactly know how the process works and whom to talk with. Let's break it down for you in a few simple steps:
You find a good company in your area which accepts junk vehicles. These companies usually receive most vehicles regardless of their make or model.
You submit your car's information online and request a quote. In just a few business days or even sooner you'll know exactly how much cash you're going to make by junking your car.
The experts come to your place for a quick inspection of the vehicle. If you're approved, you get paid on the spot.
The car is towed by the company you have collaborated with. The towing is free, so you don't have to pay anything extra.
You use the cash you received to make a down payment for the new car. Or you can go on vacation, renovate your house or do anything you want with your new money!
Don't Hesitate to Junk Your Car Today
Remember that you miss out on all the chances you don't take, so you have nothing to lose if you junk your car. Give us a call today and we'll offer you a quote based on the specifics of your vehicle.
In the meantime, don't forget to check out the benefits you can reap by junking your car as soon as possible!